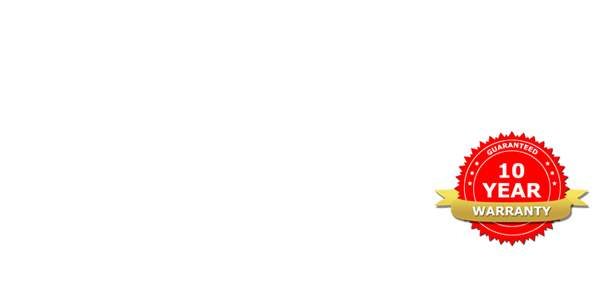 Metal Roof Installations and Replacements
Alpine Metal Roofing (AMR) is based in Brisbane, Queensland and provides services to both domestic and commercial customers from the Sunshine Coast down to Northern New South Wales. Our team of highly skilled tradesmen holds a combined 50 years of professional experience in the industry and are committed to providing quality workmanship. We offer a wide range of services from new installations, replacing gutters to re-roofing.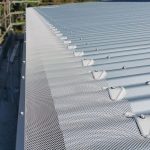 Guttering

_________
Install the right gutter to complete the design of  your home
Roofing

_________
Choose from a variety of Colorbond covers and colours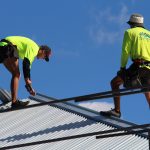 Repairs

_________
Fix damage or replace your roof to improve curb appeal
--- Builder Testimonials ---
---
'Corella Construction chooses to work with Alpine due to their excellent range and quality of products. We know that whenever we work with Alpine we will receive exceptional and competitive pricing and even more importantly first-class customer service. Alpine are always flexible to work within our construction schedule and whenever an issue has arisen, it has always been dealt with in a prompt and friendly manner. As a company, we would without a doubt recommend Alpine for your roofing needs.' 
Craig and Ella Brown
Owners & Builders

---
'We have used Alpine Metal Roofing for the last couple of years, I would highly recommend them to anyone. The best roofers in Brisbane that Nuvo Homes have used by a long way. Nothing is ever a drama with Alpine Roofing and most important thing is their work is always up to standard and they always reach our budget.  Another positive is they always deliver on time.'
Matt Moule
Construction Manager
---
 'Jamie and his team have been excellent to deal with and what is rare in our industry, he has at times exceeded expectations. Jamie and his company Alpine Roofing are reliable and diligent in their work and can be relied upon to use their initiative to resolve on site issues. Jamie has a good knowledge of the building process and construction. In particular, anything to do with roofing. I have no hesitation in recommending Jamie and Alpine Roofing.'
Bob Antic
Principal & Licensed Builder

--- Customer Testimonials ---
---
'We contacted Jamie to quote us to replace our aging, cracked metal-tiled roof.  He promptly inspected the roof and gave us a reasonable estimate, with several good suggestions which we accepted.  Jamie and his team soon arrived and carried out the work in a thorough and professional manner, even coordinating with a painter, hired at the same time to repaint the timber wall panels. We were very pleased with the result, and since then, even Cyclone Debbie failed to show any damage or leaking.  We would unhesitatingly recommend Alpine Roofing to anyone considering roof repairs.'
Marty & Barbara Holloway
Mt Gravatt
---
'We wanted to thank you and the team for the wonderful job done on our Facia's and Gutters. Our house is more than 35 years old and really needed a good clean up and some TLC. Jamie's willingness to answer our questions and provide different options and the great price for both the Gutter's and the Facia's meant that we didn't need to look any further. The team was so professional and courteous in their work and we were both impressed with the care they took to ensure the drainage would work correctly and to ensure our yards were left clean. We would have no hesitation in recommending Alpine Metal Roofing.' 
Lisa and Tony Fuchs
Rochedale
---
 'We have dealt with many different trades over our last four construction projects and we chose to work with Alpine Metal Roofing on our second project and have continued to employ their services since due to their excellent communication, craftsmanship and overall approach to customer service. Everything goes like clockwork with Alpine and we couldn't ask for a better service. We highly recommend Jamie and his team and we will continue to engage their services in the years to come.'
Nathan and Lisa You
Hope Island
ABOUT US 
Alpine Metal Roofing is fully licensed and insured metal roof and wall cladding experts. Our team has a combined working experience of 50 years, providing services to both domestic and commercial customers from roofing an entire property, replacing old gutters, to re-roofing.
OUR BENEFITS
 Servicing from the Sunshine Coast to Northern NSW
 Leading the industry with innovative design
 Fully Licensed and family operated business
 A team of industry know-how and experience
 Quality advice and materials